Farm For Sale Costa Rica: Things You Need To Know!
Discover everything about buying a farm for sale in Costa Rica!
Have you ever thought of owning a beautiful Costa Rica farm?
Costa Rica is a beautiful country located in Central America and known for its peace, mountains, and beaches. San Jose is the country's capital. It is famous for tourism and generates an income of over 1.7 billion USD per year.
Buying a farm for sale in Costa Rica is an attractive investment for many foreigners to own a farm in the country. Many foreigners have never visited Costa Rica. However, they are interested in buying land in Costa Rica for lower costs and taxes there.
But before you apply for an ad saying 'farm for sale Costa Rica,' you need to know a few things about owning a property in the country. In this blog, we will help you understand real estate in the land of beaches and pineapples. After reading it, you will make a well-informed decision when dealing in Costa Rica real estate.
Few Things About Costa Rica
Costa Rica is a small country neighboured by Nicaragua and Panama. It is a favorite place for many Canadian, European, and United States citizens. Many of them come to explore the beaches of Playa and mountains covered with rainforests.
The currency of Costa Rica is Colon, and 1 Colon has 100 centimos. Residents of the United States, Canada, Europe, and Great Britain can visit Costa Rica for up to 90 days without a visa. The country is full of mountains, active volcano hills, green valleys, coral reefs, and white sand beaches.
The agricultural profile of the country is also rich, with pineapple being the honor for the country. Every 2 out of 3 pineapples supplied in the world are produced in large farms of Costa Rica.
If talking about the country's weather, most of the areas except Guanacaste are humid, hot, and covered with rainforests.
If you're wondering why foreigners have an interest in Costa Rica real estate, here is the answer:
Probably one of the biggest reasons is the low cost of real estate. Secondly, the state of Costa Rica allows foreigners to buy properties for sale in Costa Rica.
Now let's move to the buying process in Costa Rica. We will also talk about the benefits and challenges when looking for a farm for sale in Costa Rica.
How To Look For A Farm For Sale Costa Rica
Why do you want to get a farm for sale in Costa Rica?
Before you decide about a perfect location for buying a property in Costa Rica, you must answer a few questions for yourself and your real estate agent. You cannot expect to easily get the ideal location to purchase the property by just deciding to get a piece of land.
Ask yourself,
Why do you want to get a farm for sale in Costa Rica? Do you have any expected budget?  Are you conscious of ocean views? How large a farm are you looking for?
Once you have answered these questions, your journey of purchasing land in Costa Rica with beautiful views around will become easy.
You can answer all the questions based on your choice. However, to answer the purpose of purchasing the land, you must become familiar with the kinds of farms in Costa Rica.
Different Kinds Of Farm For Sale Costa Rica
More than a dozen types of farms for sale in Costa Rica exist. With 763 miles long Pacific coastline in the country, the investors and buyers enjoy a wide choice of land for sale in Costa Rica. But, we will divide them into a few major categories. You can choose a farm for sale in Costa Rica from the following categories:
Commercial Development Farms
The commercial development farm is a development land for sale in Costa Rica that is most suitable for housing buildings.
Big investors purchase such farms to develop residential buildings, commercial properties, or a gated community with smaller residential houses. Commercial development farms can be sub-divided into:
Hotel development farms
For hotel development, the land for sale with beautiful views and ocean views are generally preferred. If we talk about Costa Rica, you can purchase land for sale with ocean views or valley views for this purpose.
It is an excellent investment as the country attracts around two million tourists every year. Therefore, you can purchase a development farm for building a hotel.
Residential Communities
Buying land for residential buildings is another option you can capitalize on as an investor. Investing in residential development farms is fruitful in Costa Rica for large-scale projects.
The ideal property is located along the country's North, South, and Central Pacific coast for development farms.
Agriculture Farms
Agriculture farm for sale Costa Rica or pasture lands is abundant. But, we can divide them into land for industrial farming and medium-sized farming. We will discuss each type of agriculture farm for sale in Costa Rica.
Industrial Farming
Costa Rica is famous for many crops, including banana, pineapple, arabica coffee, etc. For this reason, many investors show interest in starting industrial farming to take advantage of the fertile land of Costa Rica.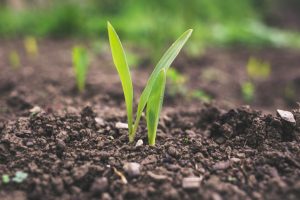 For industrial farming, the growers need flat land for sale. Otherwise, production costs will become high. For such lands are best for growing large quantities of different crops. But getting large farms in plain areas is fairly hard in Costa Rica.
And in case you are looking for an industrial farm over 3000 acres, it might become a mission impossible due to only 19700 square miles of land area in the country.
Large-scale producers can grow sugar cane farming and bean farming in the plain areas of Guanacaste. As you move toward San Carlos, pineapple, milk, various ornamental plants, and teak can be grown.
Medium-Sized Farm For Sale Costa Rica
For medium-sized farming, Costa Rica is an ideal location. The country has microclimates, small areas with diverse climate conditions. So you can buy land for sale in an area of your choice, depending on what you want to grow.
There are plenty of options for medium-sized farms as well.
Vegetable farms are a suitable option in cold areas of the country. These areas include Turrialba, Los Santos Valley, Cartago mountains, La Fortuna, and Sarapiqui. You can grow tomatoes, mushrooms, avocados, potatoes, and many other vegetables.
Coffee Farms are another specialty of Costa Rica; more specifically, Arabica coffee. Los Santos, Cartago, and the Southern Zone of Costa Rica favor the growth of coffee.
Fruit farms of corn, melon, mango, papaya, etc., grow well in the country. So, a buyer can buy a farm in Orotina for growing mangoes. Look in la Cruz de Guanacaste and Upala for citrus farm for sale Costa Rica.
Animal Farms
Cattle and chicken farms drive 12% of employment in Costa Rica and cover 35.5% of land area. Buyers have the option to look for chicken, dairy, beef, cattle, horse, or fish farm from 45000 livestock farms in the country
Understanding Costa Rica Real Estate
Understanding Costa Rica real estate before getting a farm for sale in Costa Rica is essential. So we have outlined important points of Costa Rica property selling and buying.
Taxes
Fortunately, buyers enjoy low taxes in Costa Rica. So if you're already considering getting a farm for sale in Costa Rica, it will not cost a lot. In general, the property tax in Costa Rica is 0.25% of the property value. However, the owners of luxury homes will have a slightly higher tax rate of o.55%. According to tax regulations in 2020, luxury property is a house with greater than 234000 USD.
Titled Property
Once you start learning about the property system in Costa Rica, you might get confused. Here is the explanation of the most common types of land in Costa Rica.
Public Land
Any piece of land within the first fifty meters of the high tide line comes under the definition of public land. Therefore, it cannot be owned by any person or group of persons.
Concession Land
The second zone of property is concession land. It is also known as a maritime zone.
After the public land, the next 150 meters area comes under concession land. Basically, it can also not be owned by any person. But the state issues lease of the land. If you are a foreigner, you cannot fully own land in a maritime zone.
Instead, you will have to partner with a resident. A foreigner cannot have more than 50% ownership rights.
Titled Property
Titled property, often referred to as a simple fee, is any land for sale in Costa Rica owned by any person or individual. Foreigners are also not restricted from buying the titled property in Costa Rica.
Title Insurance
As a foreigner or a local buyer, you must understand title insurance. Title insurance works in the interest of the buyer of the property to protect his financial interests. Having title insurance gives you protection against and title defects or public record matters.
As a matter of fact, it is a new concept in Costa Rica real estate. Besides, title insurance is expensive, so you should consider your real estate agent.
No MLS System
MLS or Multiple listing service is a real estate term. It means an organization that lists all the property for sale within an area. Any interested buyer can publicly assess the prices. Unfortunately, you will have to struggle a bit more to buy a farm for sale in Costa Rica.
Also, there is no certification for real estate agents in Costa Rica. You might fall prey to a fake real estate agent pretending to be real. So whenever you want to buy a farm for sale in Costa Rica, the bar of due diligence is on you. Ask the real estate agent about his testimonials, try to find previous clients, and ask about his reputation.
The Purchase Process: Farm For Sale Costa Rica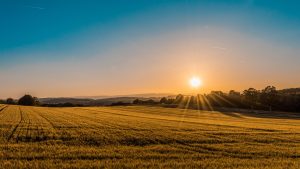 Once you've found a good broker, it's time to take ownership of the farm for sale in Costa Rica.
Generally, the potential buyer checks out different properties. Once he finds something, he will ask the agent to proceed with the purchase. Buyers and sellers negotiate the price. However, having clear expectations about the purchase process is necessary.
If you're buying a farm for sale in Costa Rica, don't expect the matter to close within days. It might take longer. After several sessions of negotiation, a deal is made. Your real estate attorney that can be a real estate association or agent, will write the agreement.
The buyer makes a 10% initial deposit to the seller's account as regulations in Costa Rica. The next step is closing the deal. For that purpose, it takes 30 to 60 days from signing the sales agreement. In Costa Rica, the buyer is the one who pays the closing costs.
Your closing costs can be around 5 to 10% of the purchase price. On the other hand, the seller pays around the same percentage of real estate commission. So, it won't be wrong to say that closing costs are shared by buyer and seller for a farm for sale in Costa Rica.
In a Nutshell,
Costa Rica's foreign direct investment has been award-winning in the past. It resulted in a lot of foreign citizens purchasing land for sale in Costa Rica. Costa Rica is also a favorite of retiring people from Northern and Southern America. You can also leverage the opportunity to buy land in Costa Rica and build up your dream villa in heart of beautiful Costa Rica.