BUY A FARM IN COSTA RICA
Invest in Costa Rica
FARM FOR SALE BY OWNER
67 ha farm for sale in Costa Rica.
Superb location right on the main road.
40 ha are suitable for mechanized crops.
Crop value as of 01/07/2020; + $250.000.
The farm is being operated with me as absent owner and I have operated the farm for almost 9 years.

Through trial and error I have developed a very cost efficient structure, which has made this farm very successful.

The farm is supervised by a very experienced agricultural accountant that ensures that money is spent effectively, and that all liabilities and receivables are handled in a proper manner.

The farm manager is Costa Rican with more than 18 years of pineapple experience.

Furthermore I have a part time Agro Engineer that has + 30 years experience, ensuring that the pineapples are of the best quality possible.
As of 04/2020, we have 13 ha pineapple in the ground. In 2020, we expect to plant another 7 ha in order to have 20ha planted by Dec 2020.

By 12/2020, we expect to have 10 hectares of 1st harvest crops and 10 hectares of 2nd harvest crops on the farm.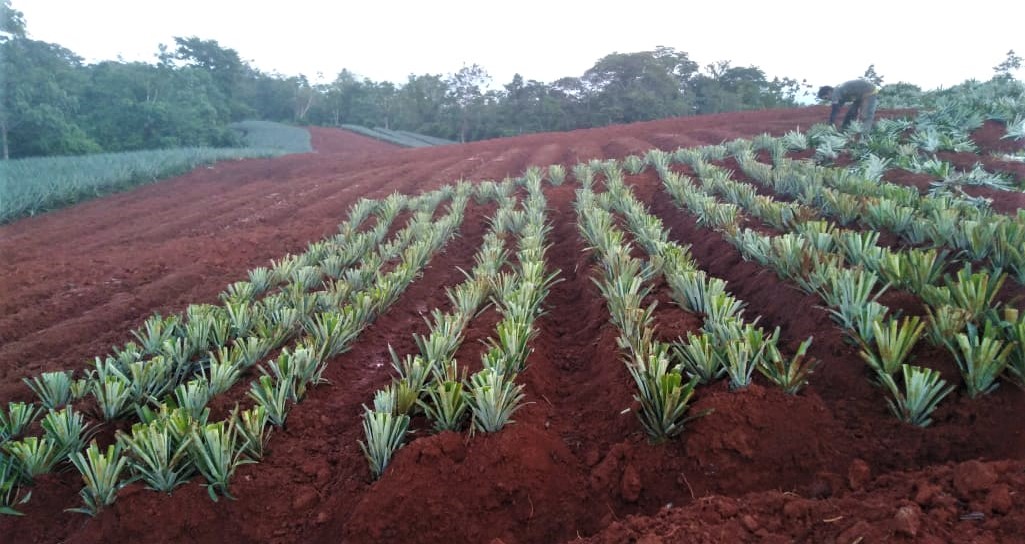 Pending on the market prices the revenue fluctuates from $18.000 per ha to about $26.000 / ha.
The costs are heavily dependent on how the farm is managed.
Currently the average cost pr ha is about $11.000.
**The net revenue is currently about $8.000 – $14.000 pr ha.**