Farm For Sale costa Rica – Become A Farmer In The Most Beautiful Country In The World. We all know that Costa Rica is one of the most beautiful places in Central America. Buying land in that place is an investment. We will show you one of the Top farms for sale in Costa Rica
Where is the most beautiful place in Central America?
Costa Rica is located in Central America and as a matter of fact, some please call it: Utter beauty on earth. 25% of Costa Rica is covered with protected jungle, which has so much wildlife that anyone would fall in love with it.
Costa Rica is known around the world for its volcanoes and biodiversity, but also more beautiful beaches on both the Atlantic and Pacific Oceans. San Jose is its capital which holds a lot of cultural value in the world. It's a little heaven on earth.
Costa Rica is the best place for a vacation. Away from the troubles of this world, deep down in seas and panoramic views.
Costa Rica real estate holds excellent value. It's more of an asset whose price increases over time. Properties in Costa Rica are expensive, but it's best to buy your place there if you like to go there often. Here is some farm for sale Costa Rica, which will help you make the best decision.
1.Hacienda farms for sale Costa Rica
A masterpiece like this doesn't exist anywhere except for Costa Rica. It's a little world of its own. Hacienda real estate has worked tirelessly to create a palace-like this.
It has spectacular views with fruit trees, waterfalls, lush green gardens, and whatnot. The farm has more than 300 hectares and is close to the United Nations University for Peace.
The altitude of this place is 3500 feet above sea level. It's more like a national park with a vast range of wildlife. This farm for sale in Costa Rica should not be missed at any cost.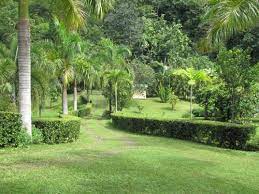 The construction of this fantastic residence is one of a kind. There has been no compromise on the quality or placement of each product in this dreamland. This luxurious masterpiece is made by the owner.
This building is made of precious stone, wood, and brick details in this world, not to mention the high-quality craftsmanship.
There is a beautiful living room waiting for you with a simple wooden bamboo design and vaulted ceilings on the first level. The living room connects to a visitor's bathroom. Then comes the dining room with delicate touches and a gourmet kitchen that contains one of the best electronic appliances.
Then there is an office with an attached bath. The office opens up to a built-in sun terrace. The sun terrace has a bbq area.
1.1 The advantage of microclimates in Costa Rica
Furthermore, two luxury guest bedrooms have exquisite bathrooms and private balconies with beautiful views. There are also maid quarters and a laundry room.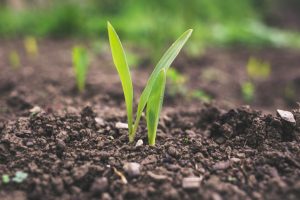 You walk up to the next level through a grand staircase that opens up to another living room with huge windows. There's a private family tv room. The second floor consists of 4 lavish bathrooms with three baths. Out of 4 bedrooms, the master suite is the most relaxing area of this entire luxury villa. 
The guest house of this villa has one bedroom and an attached bath adjacent to the main building. The guest house is also fully furnished. 
This extraordinary farm for sale in Costa Rica has a playground, a swimming pool, a bbq area, a greenhouse, dog's kennels, horse stables, caretaker's house, staff apartment, and viewpoint Gazebo.
This place has all the facilities you can ever dream of, ample storage, a greenhouse, dual water supply, irrigation sprinkler, security alarm, and cameras, and private access roads.
The place is only 2-3 miles from all necessary shops, banks, and schools. Most tourism activities occur here, such as flora and fauna, birding, hiking, and other outdoor sport. This excellent farm for sale in Costa Rica is a catch. It costs about $3,500,000.
 1.2 Zen affordable beach home
 This land for sale is situated on the Golden Coast of Guanacaste. It's only a few minutes to the beach. The most breathtaking ocean views calm the soul and refresh a person's mind. If you want to get away from a busy life and live life at peace, then this farm for sale in Costa Rica is a perfect choice for you.
This residential beach home called Route Del Sol is on a public road only 15-20 minutes from the beach. The streets are not made yet, but there are many residential places near this one that leads to spectacular views of waterfalls and natural pools. The ever-growing area has a blend of nature where no transport is needed.
The property is affordable because it doesn't have any proper roads yet. As soon as routes develop this farm for sale Costa Rica will increase in price. The nearest Tamarindo airport is 45km away from this residence.
1.3 large open area with greenery
This modern zen house was constructed in 2016, not on luxurious lines but giving a contemporary straight line touch. An open living room with huge windows and cross ventilation. Then comes the dining room, kitchen, two bedrooms, one bathroom, and a laundry room. The house is fully furnished with all basic necessities of life.
There is water, electricity and internet access in the house. It also has a pool, a clubhouse, and a barbecue area on this farm for sale in Costa Rica.
There is a large open area with greenery. You can make anything of your desire, such as a guestroom, a greenhouse, or a place to grow organic vegetables and fruits. 
Many activities happen around this place, such as ziplining, scuba diving, horse riding, surfing, snorkeling, and hiking to the adjacent Diria national park. The affordable farm for sale, Costa Rica costs about $115000 only.
2. Ocean View building lot south of Uvita farm for sale Costa Rica
 This little heaven on earth is located just 500 meters from the hidden gem of Playa Pinuelas. They are approximately having 187 feet of public road frontage. It also has an additional front-tiered area.
This beach is one of the most uncrowded areas. The commercial area is only 10km away, which is not a great distance. That is why this farm for sale in Costa Rica is a perfect choice for anyone who wants to live in a natural and peaceful environment. Only 3 minutes to the beaches of Ballena and Ventanas. 
It's the best beach for surfing and paddleboarding because these sports seem to be more enjoyable in a less crowded area. 
 It costs about $175000 for this beautiful building lot.
3. Turnkey property farm for sale Costa Rica
This Turnkey investment plan is a perfectly designed hostel with a breathtaking river frontage. A glorious waterfall is only a short walking distance from Uvita. It's a perfect income revenue place for someone who wants to enjoy life and earn a handsome amount of money. 
It has more of a cottage look with pure wooden panels and fully furnished bedrooms with all necessary types of equipment. Two buildings, next to two each other with extra space where you can create more hostels.
One building has two floors with two bedrooms, a bathroom, laundry, and a kitchen with an attached dining area.
This beautiful rental unit is only 5 minutes away from the center of Uvita, where all banks, stores, and restaurants are present. Costa Rica is quite humid, consequently, AC units are already attached.
 This building lot is a serene and peaceful garden filled with different fruit trees such as bananas, pineapples, avocados, and passion fruits. Animals such as monkeys, scarlet macaws, and toucans have their natural habitats in the gardens of this hostel.
4. Starling, spacious Atenas home farm for sale Costa Rica
Are you missing out on a Pura Vida lifestyle? Lush green gardens and amazing nature surround the farm. Near the find, there is a commercial area where you can do all your shopping.
The property is located in the most beautiful place in Costa Rica. It can either be used for rent or purchased for 00 250,000.
This place will give you the most relaxing lifestyle where you can enjoy life in a peaceful environment. It's a small town with a total population of 26,000 people, only making life at a very slow pace here. 8.5% of inhabitants are born abroad, so people of various cultures and ethnicities are present here, giving a friendly environment to everyone living in this metropolitan area.
The temperature is very comfortable, around 26 degrees, even in summers. The altitude of this place is 800 meters above sea level. This little paradise on earth has fantastic weather throughout the year, not so hot and cold either, just dry and rainy weather all year long. 
All commercial building sites are nearby, but you can grow fruits and vegetables on this farm for sale in Costa Rica if you're a nature-loving person. The soil of this beautiful place is so fertile. The main crops grown here are citrus and coffee crops. Farmers are readily available for agricultural farming. 
The giant Guapinol tree covers this great 17,200 feet area. It keeps the house in the shade and fresh throughout the day. Extensive fruit trees such as lemon, mango, and tangerine make you healthy and happy. 
4.1 spacious Atenas home farm for sale Costa Rica
There's also a modern-looking pool for your refreshment. This pool is a perfect way to relax with all the beautiful nature of God.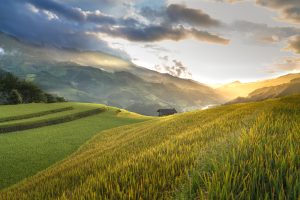 The first floor of this house has a spacious living room with an open kitchen furnished with durable wooden furniture. In the kitchen you will find 2 stoves, a refrigerator, coffee maker and much more, additionally, The kitchen has a good storage space. The dining table is perfect for a delicious meal.

 The living room also has a 50 inches television and the most comfortable leather sofa. The place has a cozy vibe but equally the opportunity to be connected with cable TV and high-speed internet access.

 The house has full-time surveillance with a camera and alarm system, 24/7 running hot water, and also a still outdoor water storage tank. It is the perfect house farm for sale, Costa Rica. Don't miss this opportunity. 
5. Coffee plantation farm for sale, Costa Rica
 The land for sale covers an area of 15-acre. It is located 4000 feet above sea level. It has fertile soil with springs of water, an ocean view, and giant shade trees.
 This area is a perfect blend of agricultural soil, the right amount of sun, water, and cool still shade. This coffee plantation farm for sale in Costa Rica is fully developed with underground roads, extensive still expanding coffee plantations. Furthermore, the infrastructure has allowed newly built bridges to pass over rivers. Wild animals don't roam around this area freely as they used to before. 
 The climate here sets up coffee's natural flavor. View lot of the top of this farm for sale Costa Rica is breathtaking. Power poles are located for uninterrupted power supply.
 If you are looking for a business setup, then this farm for sale in Costa Rica suits you perfectly because it's so vast that you can create your residence here. 
6. Casa Sunset
This beautiful property is located in Uvita, having a 180-degree ocean view.
The property also covers an area of 1.25 acres. This fantastic house has a panoramic view with undoubtedly stunning sunsets all year. Fruit trees and tropical plants make this place a perfect place to enjoy nature.   
This house can be easily used as an Airbnb as it comes fully equipped with all necessities. Overall it consists of an airy living area with a dining area and an open kitchen. The second story of this house consists of a master bedroom with a dual vanity and suite bathroom. The suite also has a guest bedroom, attached bath, and private access to the pool.
This farm for sale in Costa Rica is a perfect vacation spot with an undeniably exotic pool and poolside shower. The mature landscape has two rental units and private owner corners. 
The biggest Rion San Carlos farm has had exotic woods and flora & fauna natural forest for over 50 years. The land is located in the north-central part of Costa Rica. 
The size of this area is 4208 Ac. Commercial palm oil is another equally exciting opportunity that this form provides to any potential investor.

This farm for sale, Costa Rica gives a perfect business opportunity. It costs about $8500000.
Golfo Dulce is a gulf in Costa Rica.It is located south of the province of Puntarenas. It covers natural pools and extends northward before turning west. 
It consists of rain forests and breathtaking wilderness. Exotic houses are perfect for a honeymoon or living permanently. A dream house comes true.
Conclusion:
 Showing you all these beautiful places to buy, we are sure you will decide without any problem. It is important to realize, that whether you are looking for a business place or a place to live, an overall farm for sale in Costa Rica should be the top priority for you. 
I hope you enjoyed reading this article, and get enough information that you are seeking.