Benefits when you Invest in Costa Rica Farming?
If you are willing to start a project such as "farm invest Costa Rica", the benefits are endless. Costa Rica is a low-risk environment where your investment (tangible assets) will increase in value over time. Your rate of return on investment highly depends upon the type of investment you choose, and a farm investment is one of the most secure investments you can do as your fixed asses appreciate over time. Add the sales of the farm to the equation and your end of making around 20% ROI per year.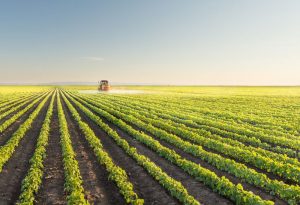 Our farm is exactly this. After selling the first harvest after 12-18 months you are operating at ZERO risks.
The benefits of why you should invest in Costa Rica farming:-
1) Farm Invest Cost Rica, allows higher than normal profit margins.
The investor's yields are currently secured by an exclusive sales contract. The farm is capable of producing up to 40 ha of pineapples, which would mean that a potential investor would generate around $1.000.000 in revenue per year. The farm has operated for almost nine years and has evolved as a cost-effective, high-yielding pineapple farm investment in costa Rica.
2) Adding Value.
We are selling the farm with all machinery, equipment, houses, and current crops. Should there be a need our experienced staff would be happy to continue working for the new owner. It has one big house for the owner, a home for a servant, and a place to build a big professional office.
3) Increasing Value Over Time
The land is a tangible asset whose value will increase over time. If you will do farm investment in Costa Rica, then the land value will automatically increase over time, and most certainly so as the farm is located right on the main road between Muelle and Los Chiles.
4) Exporting Pineapple – Costa Rica
 The government of many countries neglects farming because of other developed sectors. But it turns out, especially during these times, this could be a huge opportunity for any investor. The farm in Costa Rica is suitable for pineapple or other mechanical crops. Knowing that 70% of all the pineapples that are consumed in Europe are imported from Costa Rica, certainly highlights the fact that this is a secure investment. You too can invest in Costa Rica –  be a part of it and earn a high return on your investment.
Should you decide to invest in a farm in Costa Rica this is certain: Our farm has a proven track record for the last many years. It has proven year after year to generate a high ROI. And best of all, with our farm, you can start enjoying benefits from day one.
Please do come and visit us, our doors are always open.